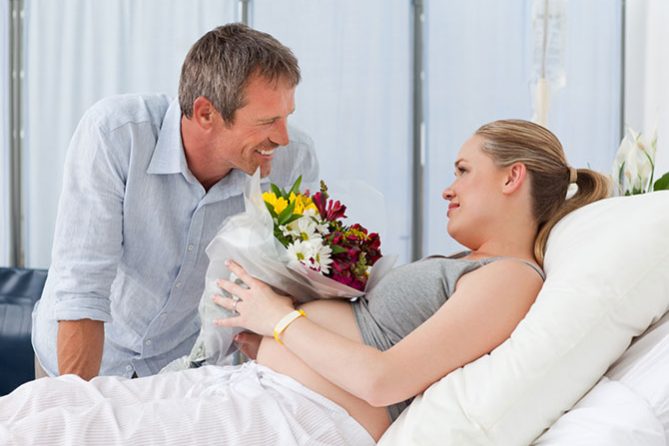 Introduction
The basic plan under our program is the In-Hospital Health care plan, which covers all medical expenses agreed on and incurred during a stay in hospital.
Who can subscribe and How?
In Order to subscribe to this plan, the age bracket for new adherent is from 14 days to 65 years.
On the other hand, there is no age limitation for the person already insured with us.
WHAT DOES IT COVER?
Unlimited Financial coverage For Hospitalization

GR (GUARANTEED RENEW ABILITY) from day one and below 45 years and for GlobeMed babies (whatever the status was)

Coverage of all congenital cases not previously diagnosed or treated

Unlimited coverage of incubators for GlobeMed babies

Coverage of "STENT", "MESH", and "PROSTHESIS" up to 30,000 USD per admission

Coverage of infertility procedures based on medical necessity including "Hysteroscopy", "Celioscopy", and "Varicocele"

Coverage of scan 64 instead of coronaro

Coverage of pet scan for cancer cases studied case per case
SERVICES
Hospital class: Class K: Room with two beds

96 Hospital networks (including AUBMC NAD CMC)

126 laboratories plus those in hospitals with a 15% excess deductible

80 physiotherapy centers

18 SYRIAN hospitals

Medical coverage in the MENA region (Saudi Arabia, Kuwait, Qatar, Egypt, Palestine & Nigeria)

GLOBEMED polyclinic consultations

"Info-Sante" call center service 24hr/24hr

Telemedicine second medical service

PTS ambulance service 24hr/24hr

Home medical equipment services

100 USD ARC dispensary service:50 USD for laboratory tests and 50 USD for consultation or physiotherapy

2000 USD burial cost in case of death inside hospitals
HOSPITAL CARE
Unlimited financial coverage for hospitalization

GlobeMed net service.  Class (K) room with two beds

96 hospitals (including AUBMC and CMC)

126 diagnostic centers

80 physiotherapy centers

Medical coverage
DIAGNOSIS
100 dollars Armenian Relief Cross of Lebanon "Araxi Boulghourjian" Social-Medical Center's polyclinic service.

VCT (scan) expense coverage with medical necessity.

Pet Scan cancer examination coverage.

Second medical opinion affirmation.

Heart "Stent", hernia "Mesh", & "Prothesis expense coverage up to 30,000 dollars.
MEDICAL HELP
GlobeMed dispensary network.

24/7 Info-Sante call service.

Arab countries & North African hospitalization net service.

Medical net service in France.

24/7 hospitalization net service in Armenia.
PREGNANCY
Coverage of newborn's congenital health cases.

Maternity epidural injection coverage.

GlobeMed free coverage of newborn babies.

Maternity Complication coverage.

Coverage (GR) of chronic health cases from the first year.

Expense compensation in case of maternity complications

.
OTHER BENEFITS
PTS Ambulance service 24/7.

$2,000 compensation in case of death in hospitals.

Home medical equipment services.

Continuity of previous medical insurance policy.

AFHIL University & College (School) Fund.

Health Centers.

Free Travel Insurance.
Info-Sante
This call center includes specialized physicians who provide adherents health care information and advice according to:
Health Conditions (pieces of advice are recommended, actions are taken to solve health problems, information about diseases and preventive measures are applauded)

Health Community resources; Healthcare providers (e.g. hospitals, physicians, pharmacies, laboratories and diagnostic centers)
Tele-Medicine
This feature provides the adherents with a free second medical opinion about any major diseases, from one of the world's best medical centers:
Cleveland Clinic Foundation, Massachusetts General Hospital (Harvard Medical School)
Baby GlobeMed
The program features the GlobeMed Baby benefits, where the newborn children will be eligible for free insurance from day 0 until the renewal of the policyholder:
Coverage of Newborn baby

Circumcision Surgery

Nursery/ unlimited coverage of incubator

Medical expenses for " Jaundice"

Additional coverage, 25 congenital cases
Physiotherapy
This plan includes Ambulatory coverage and also is available on 15% of direct billing basis.
Required documents are:
Identity papers

AFHIL card

Detailed medical report from the attending physician (which must not exceed 15 days)

Recent diagnostic results (Scan, X-Ray or MRI)
Our network is composed of: 80 physiotherapy Centers and 126 Laboratories.